Golf Express
"All the Game in Half the Time"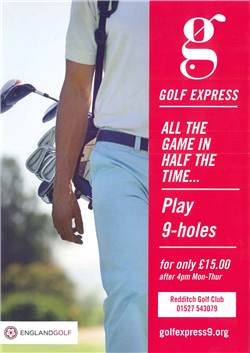 Redditch Golf Club are proud to be supporting England Golf's Golf Express.
Play 9 holes for £15.00 after 4pm, Mondays - Thursdays.
Helping you stay active, reduce stress and connect with others.

Please call the pro-shop to book your round on 01527 543079 (option 2).